Our multinational team is comprised of passionate individuals with diverse backgrounds, each of whom is committed to facilitating a democratic transition to renewable energy.
Meet the Yansa Group
The Yansa Community Interest Company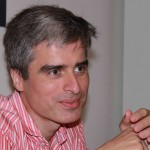 Sergio Oceransky
Co-Director, Yansa CIC & President of the Board Directors, Yansa, Inc.
Born in Spain, Sergio Oceransky studied Development Economics in Germany and Human Geography in the UK. After finishing his studies, Sergio spent a decade working mainly with peasant and indigenous organizations in South Asia and Latin America. Sergio then spent a number of years working as the coordinator of the World Wind Energy Institute (WWEI) in Denmark , a network-based organization aimed at democratizing access to wind energy know-how and technology. Sergio is a Ashoka-Lemelson Fellow and is the co-founder of the Yansa Group.
Josep Puig
Co-Director, Yansa CIC
Josep Puig is a pioneer in the field of renewable energy, and particularly of community-oriented renewables. He was one of the co-founders of Ecotecnia, which started as a small cooperative and grew to become one of the 10 largest wind turbine manufacturers in the world. Josep was the President of the European Network on Cities and Energy and served on the City Council of Barcelona, during which time he initiated Barcelona's first renewable energy program. Currently, Josep is spearheading a municipally-based wind energy cooperative in Catalonia; working as an environmental consultant for both Ecoserveis and Ecofys; teaching as an Associate Professor at the Autonomous University of Barcelona; and serving on the boards of numerous national and international renewable energy organizations, including Eurosolar.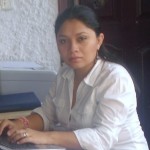 Jazmín Sánchez Arceo
Engineer, Yansa CIC in Mexico
Jazmín Sánchez Arceo is a Physical Engineer specializing in energy engineering. For her Masters Degree Jazmín developed a multi-criteria methodology to minimize and mitigate the environmental impact of wind farms in her home state of Yucatán, Mexico. Jazmín is currently working with a diverse network of community, NGO, and institutional contacts to develop community-based wind energy projects in the Yucatán. Jazmín is also working on a study of the capacities of Mexican industry to supply critical components of Yansa's wind turbines, with a view towards transferring our technology and manufacturing operations to Mexico.
Paolo Ghezzo
Technical Advisor, Yansa CIC
Paolo studied mechanical engineering in Italy and Sweden and has years of experience as a wind energy consultant in the UK and Italy working for leading renewable energy engineering group, GL Garrad Hassan. After a period in South America and then in Mexico where he supported Yansa activities, Paolo returned to the UK where he works as a project manager for Wind Prospect Group, a British project developer and technical consultancy firm. He continues to cooperate with Yansa.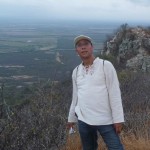 Jesús Serrano García
Engineer, Yansa CIC in Mexico
Jesús Serrano García is a Mechanical Engineer specializing in wind energy technology. Jesús was trained in Germany to certify wind farm business plans and to certify the technical measures required to reduce and mitigate turbulence in wind farms. Jesús has experience in the installation and monitoring of wind data gathering systems.
The Yansa Non-Profit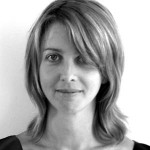 Brooke Lehman
Vice-President of the Board Directors, Yansa, Inc.
Brooke Lehman holds a Master of Arts in Social Ecology (an interdisciplinary field focused on the social and ecological transformation of society) from the Institute for Social Ecology, where she has since taught for the past decade. A longtime political organizer and consultant, Brooke specializes in designing democratic organizational structures and in facilitating broad-based democratic decision making processes, a skill set that she is eager to bring to Yansa's community partnerships. In joining the Yansa team Brooke leaves her position as worker/owner of Bluestockings Bookstore in NYC.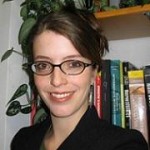 Chelsea Mozen
Foundation Director, Yansa, Inc.
Chelsea Mozen holds a Master of Arts in Economics from the New School for Social Research in New York. Following many years of working as a grassroots organizer in the US and Eastern Europe, Chelsea served as the Director of Programs and Administration at Just Foreign Policy, a US-based non-profit organization that promotes diplomacy and international cooperation. Chelsea has also served as the Assistant Director of the Schwartz Center for Economic Policy Analysis in New York, and has appeared in numerous publications such as Time Magazine, the BBC, CNN, The Guardian, Die Zeit, Die Welt, and L'illustre Magazine.
Sergio Oceransky
President of the Board Directors, Yansa, Inc.
Bio above.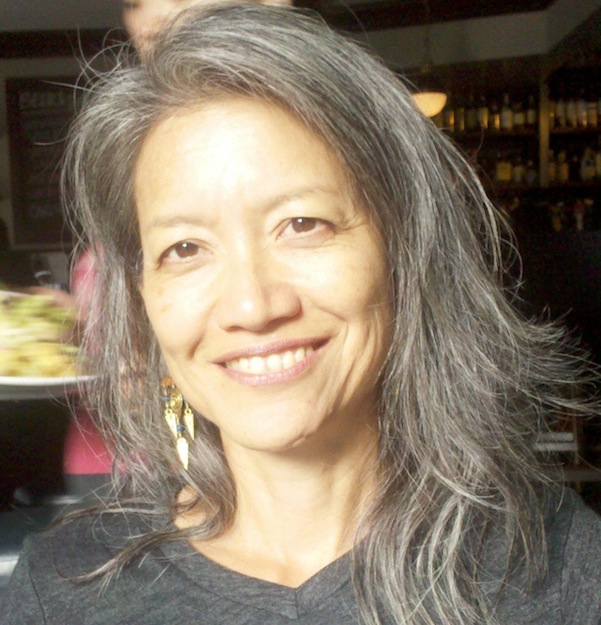 Gay Catherine Chung
Program Director, Indigenous and Rural Communities, Yansa, Inc.
Gay Catherine Chung, CPCU, ARM, works with American Indian communities to empower their economic sovereignty through the development of owned utility-scale wind farms. In 2002 she launched her renewable energy risk financing consultancy, Makani o Ka'ū Windpower, to support native sovereignty rights through economic empowerment. Since 2007 she has served on the Board of Directors of Native Wind, a non-profit formed to support tribal wind development across North America.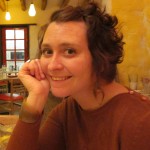 Amy Spellman
Development Director
Amy Spellman holds a MA in International Human Rights from the Josef Korbel School of International Studies and has a background in indigenous and minority rights, specifically pertaining to climate change. In the past her work has focused on human rights advocacy and environmental protection and her main areas of interest are public policy, sustainable development and social justice. She is particularly interested in the viability of community-based renewable energy, an issue she has researched both domestically and internationally.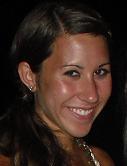 Ariana Tantillo
Volunteer Copy-writer & Editor
Ariana Tantillo holds a Bachelor of Arts in Biology and English from Providence College with a passion for environmental conservation and sustainability. After recently returning from an International Zoological Expedition to the Belizean rain forest at Blue Creek where the inhabitants had direct access to medicinal plants, she became interested in how indigenous communities can benefit environmentally and economically through sustainable practices. Her areas of expertise include scientific writing and editing, and she has intentions of eventually pursuing graduate school to obtain a master's degree in science communication.